Surf Club House – scroll down for availability & prices
– Sleeps 8 – 2 Bed house and flat – 2 Bathrooms – 50 meters to Surf Life Saving Club – Aircon/Heat – Learn to surf board – Playstation – Free fast Wifi Internet – solar heated pool – pool/snooker table – table tennis – 2 TVs
When position to the beach is everything. Go no further…….
The Surf Club House is in the best location. This is the original Marcoola Beach house. Now tastefully renovated with class and styled with beach lifestyle comfort in mind. Ready for your perfect Sunny Coast family holiday with sun, surf and sand at your feet. Book it today!
1 minute across to the Surf Life Saving Club Beach. Which means flags and all club facilities – restaurant, bottle shop, pokies, live music, bar, ocean views. It is also only 2 minute walk to children playground, beach BBQs and shops with restaurant, cafes, takeaway, beauty parlour, gift shop.
Marcoola dog beach holiday perfection. Sun, surf, sand Sunshine Coast Marcoola Surf Club House!
Park your car at your holiday house and not touch it till you check out. Which will be a sad day I guarantee. This small town beach holiday is sure to hold fantastic memories for your whole family with pooch in toe.
Huge local Surf/Beach photo canvases line the walls of these 2 houses in one letting(2 bedder and studio apartment in one) all on ground floor. Furnished to a high standard to create the comforts of a modern Sunshine Coast holiday. Pet/children friendly. Fully secure 6 foot fenced. Fast FREE wifi internet. Sleeps 8.
Starting with the comforts of breakfast in the sun of your beautiful front courtyard or relax on your cushioned sunbed waiting for the family to get ready for the beach. Instantly breathe in the refreshing, cool ocean air. Oh so good. This court yard is separated from the rest of the yard with a grassed area for the children and pets to play. And of course, after walking one minute back from the surf you will need the outside shower at your front door.
Does that sound tough? This is just the start of your relaxation.
This stylish, charming main house is a 2 bedder with quality chiropractic gold comfort King size bed, 2 single beds and 2 trundles. Portacot and high chair available. Extremely high ceilings and open plan living gives a great feeling of space.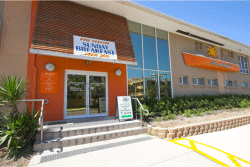 The bathroom has a spa sized bath to relax and unwind in. A large comfortable corner lounge, large plasma TV. Puzzles, board games, books and more are available.
The kitchen is fully equipped to serve the finest meals at the dining table and dishwasher to ease the cleaning load. Microwave and coffee machine too.
The beautiful modern back studio style apartment is fully self contained with an ensuite and luxury comfort Queen size bed. The kitchenette has a bar fridge and microwave for your convenience. LCD TV, Playstation PS3 with games and DVD can be watched/played from this lounge for the children, extended family or friends. The apartment is a picture of perfection.
Between the 2 houses is the covered beautiful wicker furnished dining area with Weber BBQ overlooking the tropical gardens and solar heated plunge pool. Both houses offer reverse cycle air conditioning, heating and ceiling fans.
The large double garage is equipped with things for the children and adults to do, like full size pool/snooker table, table tennis, board games, beach toys and fishing reels to name a few. A nature bike path is close by. If needed the washing machine and dryer are in here too.
This is the ultimate in a modern family beach holiday to suit everyone. The feed back has been incredible and many guests return often. Some returning 3 times a year. Every year. It must be seen to believe. Experience it for yourself. You won't want to go home.
Sunshine Coast family beach holidays do not get better than this.
Address ~ 4 Clematis Court, Marcoola Beach
Reviews – Please view more recent comments on our REVIEWS page
Anne says, Surf Club House is a beautiful and exceptionally well maintained house with a great granny flat as well. With the property so close to the beach and outside the business of inner Maroochydore it is the perfect place for a family holiday. Alison was excellent to deal with and I can't recommend highly enough this property for a holiday. Will definitely be coming back.
Andrew Cochrane says, Our stay at Surf Club House was awesome. Finding a pet friendly holiday house close to the beach, especially an off leash beach, was fantastic. We have never heard of Marcoola before but found it a beautiful, very friendly little town close to everything. We will not hesitate recommending to others and look forward to our next stay in the near future.
Check our Availability Calendar…
Winter  $1395 weekly  $280 Fr,Sa,Su  $240 Mo,Tu,We,Th
Summer  $1795 weekly  $335 Fr,Sa,Su  $295 Mo,Tu,We,Th
3 night min. School holidays Sat to Sat except Easter. Check calendar.

Holiday Rental Manager
Alison Little

Trip Advisor Links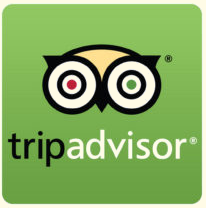 Newsletter

Sign up for our Newsletter!
Sign up now and receive 50 Must Do's On The Sunshine Coast
Recent Reviews
Deborah Crompton says, 20 August, 2020 ~ Surf Club House
Gary and I just spent the most wonderful 10 days in the Surf Club House with our standard poodle and up to 3 other some visitors at one time and there was plenty of room for us all. The house and studio were very clean and had everything we needed for our stay plus some things that make self catering really easy but are often not on hand like plenty of dish washing liquid, cling wrap, alfoil, salt and pepper, etc. Also some games and books in the cupboard (I traded a book I brought with me and finished for one I found in the cupboard) and plenty of indoor and outdoor areas to relax together or in your own little corner. We even had a dip in the heated pool. Although pet friendly THERE ARE NO PET SMELLS OR HAIR TO BE SEEN! The beach is only a block away and the dog beach is a great 20 minute walk away so easy to keep the dog exercised and happy. The local coffee shops and general store are handy and serve good food plus the twilight markets on Friday night were only a block away – perfect for grabbing some great food to take home and eat in comfort. We had an absolutely great time and will go back whenever we can.
......................................................
Caroline Smith says, 18th August, 2020 ~ Marcoola House
What an awesome location! We wanted very close to the beach and we got it! Could even hear the waves at night. Awesome location and gorgeous house, nice and modern and super clean!
Lots of activities to do at the house and nice area of Marcoola
......................................................
James Merrick says, 22nd June 2020 – Coolum House
Great house great location Alison's houses are actually pet friendly. If you are looking for a place to chill this is for you, i will be coming back
......................................................
Vivienne Kent says, 25th February, 2020 – Surf Club House Had a wonderful time, very comfortable, easy access to all that we needed . We will stay again. Next time longer. Thank you
.....................................................
Vanessa says: Awesome house…very kiddy friendly as well as pet friendly…was a home away from home.Ticked all the boxes and more. I will definitely be recommending this house…we hope to try all your houses 🙂 very hard to find a holiday home that you can truly relax knowing our kids and molly dog were soooo welcome…thank you Alison.
.....................................................
Julie says: Hi Alison, I have told so many friends and they were amazed that we got this beautiful little cottage with a pool right near the beach and on top of it all the best part was our dog could stay. We were delighted with all the little thoughts for welcoming not only guests but dogs, like the dog bowls and dog bed we even found a toy.Thanks for a great stay.
.....................................................
Pavla smith says: Our stay at the Surf Club House at Marcoola was truly great. Everything was perfect, location to the beach, using the house bicycles on the nearby trail leading to Coolum Beach, the ping-pong was a hit with the four teenagers we had with us. The house is great and highly private. Our mature age Labrador Sheeba was so happy with the short walk to the beach and resting in the secure yard at other times. All in all, fantastic!